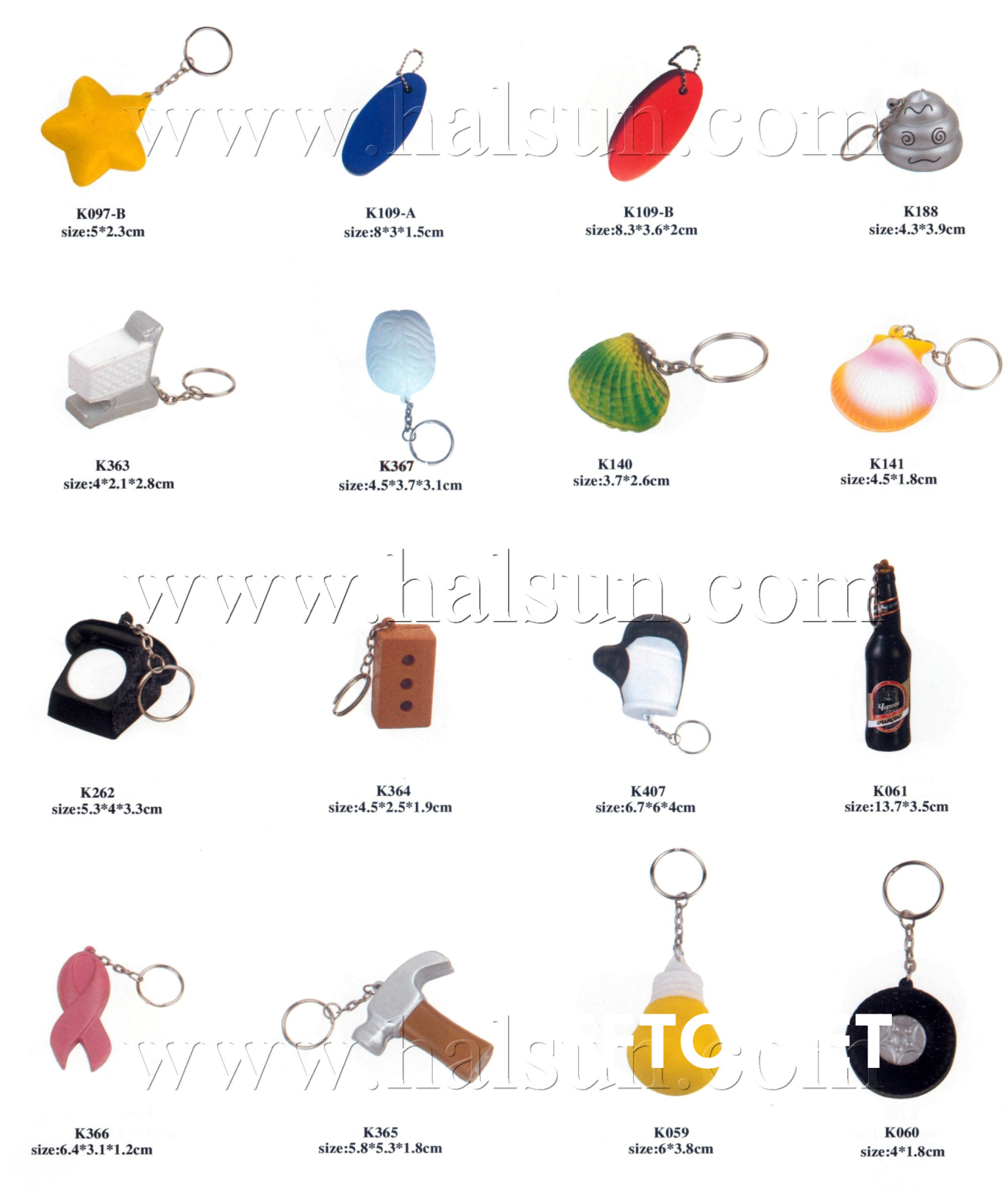 pu-stress-balls_2015_06_12_14_38_09-keyrings-keychains
Stress balls keyrings,star,shell,toilet,telephone,gold,beer bottle,hammer,bulb,
Custom Stress Balls & Stress Relievers - Over 1500 Unique Shapes and Counting
Welcome to our range of stress balls from the Chinese leading supplier of printed and promotional stress relievers. We have a large range of stress relievers that come in a variety of shapes and sizes. Each of the stress balls can be custom printed with your company logo or message making them the ideal promotional items. We aim to offer you the very best stress relievers at the very best prices. Our thousands kinds of promotional stress toys and stress balls also means we can offer quick lead times for those all important promotional events!
If your tired of feeling stressed and need something to squeeze for some temporary stress relief then try one of our stress relievers! Our stress relievers are not only effective but fun! Stress relief is important in the work place as it makes us calmer and more productive. Beat your stress and order some of our stress balls today!
All of the stress balls and stress relievers featured on our website can be custom printed and branded with your company logos. Make someone smile today with our range or stress balls, contact us by any way.
Promoting your limo service? There's a stress ball for that. Local grocery store? There's a stress ball for that. Hula lessons? There's a stress ball for that. U.F.O awareness? There's even a stress ball for that! You name it, Quality Logo Products has a custom stress reliever for it!
Whether you're working 9-to-5 or working for a degree, the days can get monotonous. What can relieve the tense atmosphere of those extended commutes, long meetings, and dragging hours better than customized stress balls? Stress doesn't discriminate. Imprinted stress relievers will drain the tension from customers of all ages and backgrounds, and replace it with lasting brand awareness.
Most people keep their logo stress relievers on their desks in their offices at work or home, providing constant exposure to your brand. Imprinted stress balls leave your clients with a convenient and fun reminder of your company. Complex or simple, multicolor or monotone, your stress reliever's custom imprint can match your company's colors, meet your deadline, and reflect your distinct sense of style. We have over 1,500 unique shapes at the moment - and we're still expanding!
We have stress balls shaped like sporting equipment for your team or league, body parts for your specialized clinic, food items for your restaurant or caf¨¦, cute animals for your pet shop or zoo, and virtually anything else you can think of! You can peruse over 100 pages of custom stress relievers and see for yourself!
Not sure where to start? Halsun has been in this business long enough to invent the wheel, so trust us when we say we can find the perfect item to meet your goals. Our stress relievers come in all shapes, sizes, colors, and styles with your name, email address, contact information, logo, or whatever else you have in mind. Great for all ages and appropriate for any event, you can't go wrong with custom stress balls. Make sure that you squeeze 'em into your next marketing campaign!